Turn off to turn you on.
MTV had to promote the launch of it ́s new reality series "Sleeping With The Family" in which young couples move in with their in-laws for two weeks. The first week, they live under the rules set by the parents. On the second week, the kids are the ones that set the rules of the house.
To extend the experience of a broadcast show to the digital world, we created "Rule Switcher", an interactive site entirely controlled with the light switch of the room from which it is viewed. A young couple in a bedroom reacts to the change in light and behaves accordingly.
The website encouraged users to hit the light switch: With the lights ON (Parents Rules) users saw a young couple over acting like nothing is happening. But when they turned the lights OFF (Kids Rules), the kids got wild and everything turned into crazy.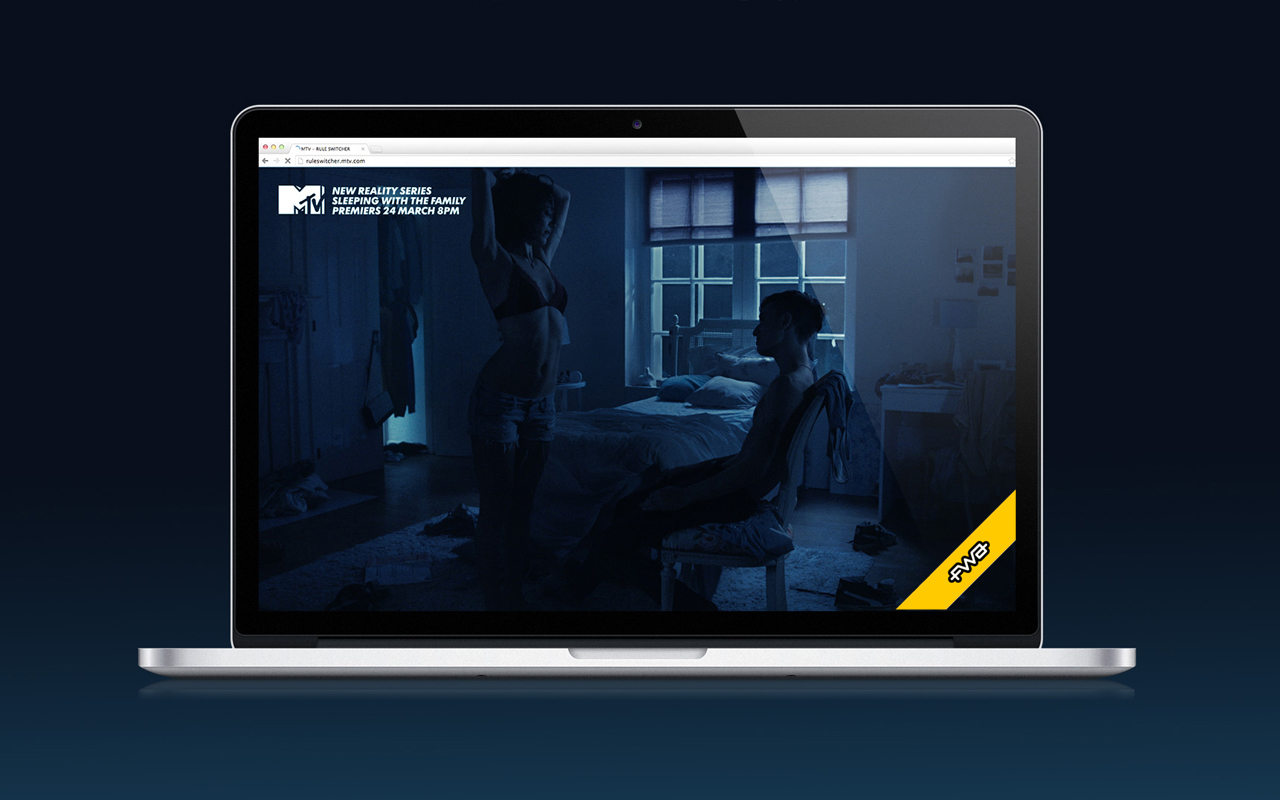 RESULTS
With usage in over 108 countries and average time spent on site of 5 minutes, the experience was a massive success.
ACCOLADES
The FWA – Site of the Month (March 2014)
PromaxBDA Global – Gold – Use of Interactive Media (2015)
PromaxBDA Global – Silver – Use of Interactive Media (2015)
Promax Latinoamérica – Gold – Interactive (2014)
Ojo de Iberoamérica – Silver – Interactive (2014)
Diente Awards – Silver – Interactive Site (2014)
Diente Awards – Silver – Interactive Craft / Interface (2014)
Diente Awards – Bronze – Interactive Craft (2014)
Webby Awards – Honoree – Best Use of Video or Moving Image (2015)
AICP Next Awards – Shortlist – Website / Microsite (2015)
Sol de Iberoamérica – Bronze (2015)
CREDITS
VP Creative: Sean Saylor – Creative Director: Nacho Gil – Creative Team: Maxi Borrego, Francisco Casais – Sr Manager: Josefina Marfil – Producer: Delfina Chiesa
Production Company: Missing Cat
Digital Agency: RG/A