Remixing the internet.
Working in collaboration with B-Reel and To.Be we created MTV Canvas, the second module of MTV Bump (MTV's interactive digital platform). A white digital canvas for the youth to express.
MTV Canvas is an online toolkit filled with a wide variety of backgrounds, GIFS, images and music, which our viewers can mix and match to build their own animated bumpers and celebrate their favorite artists, pop culture moments and become a part of MTV.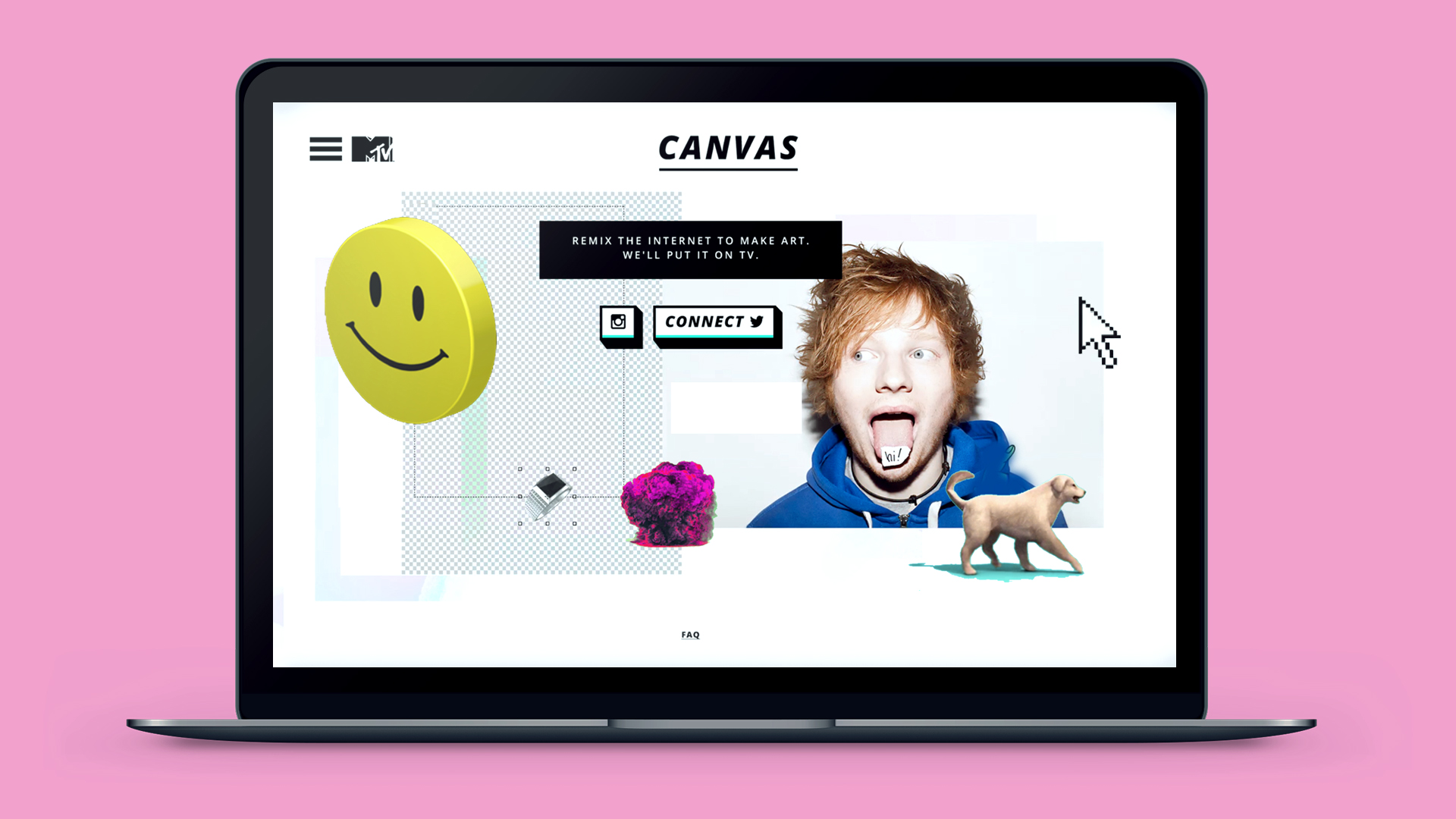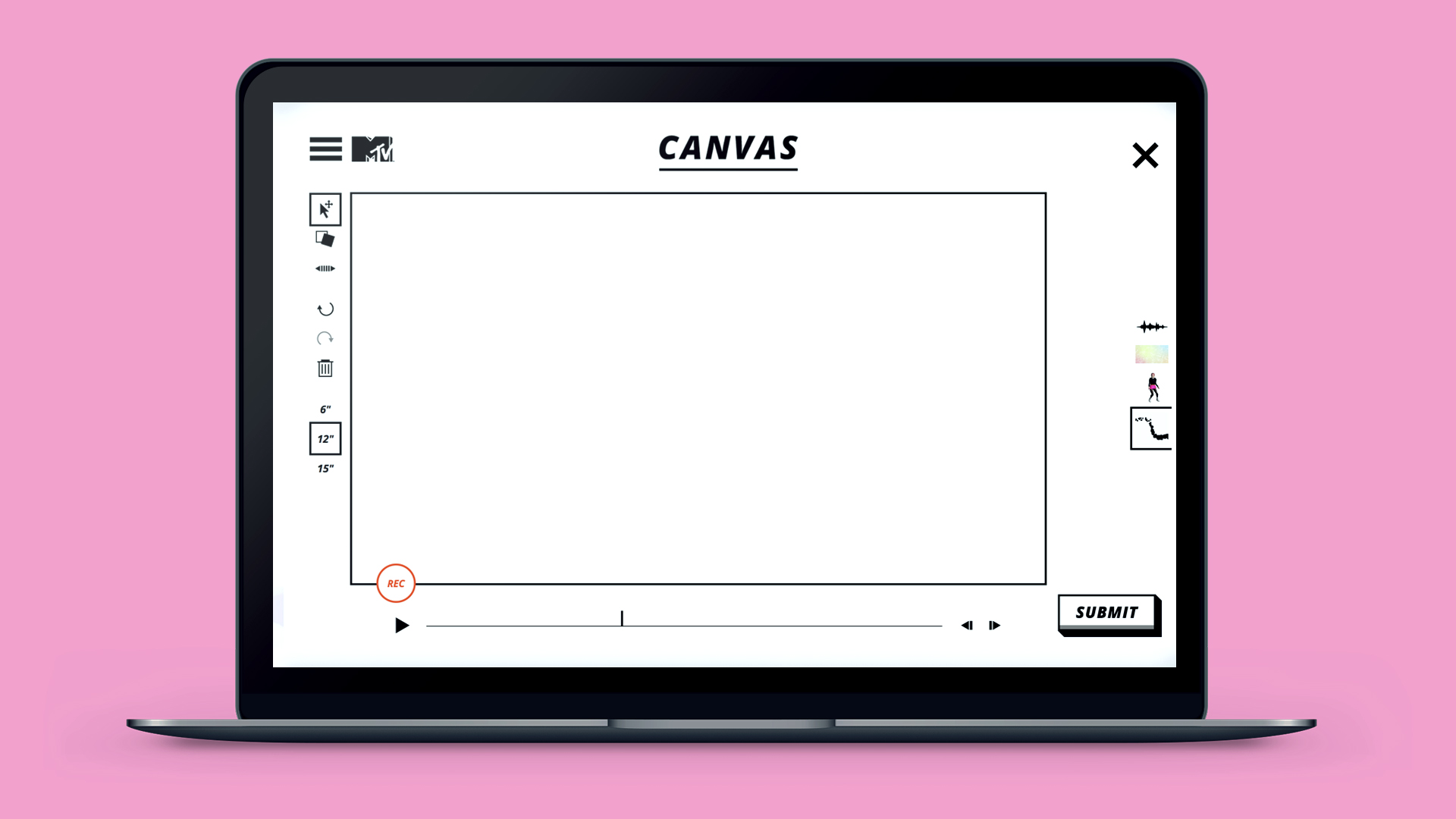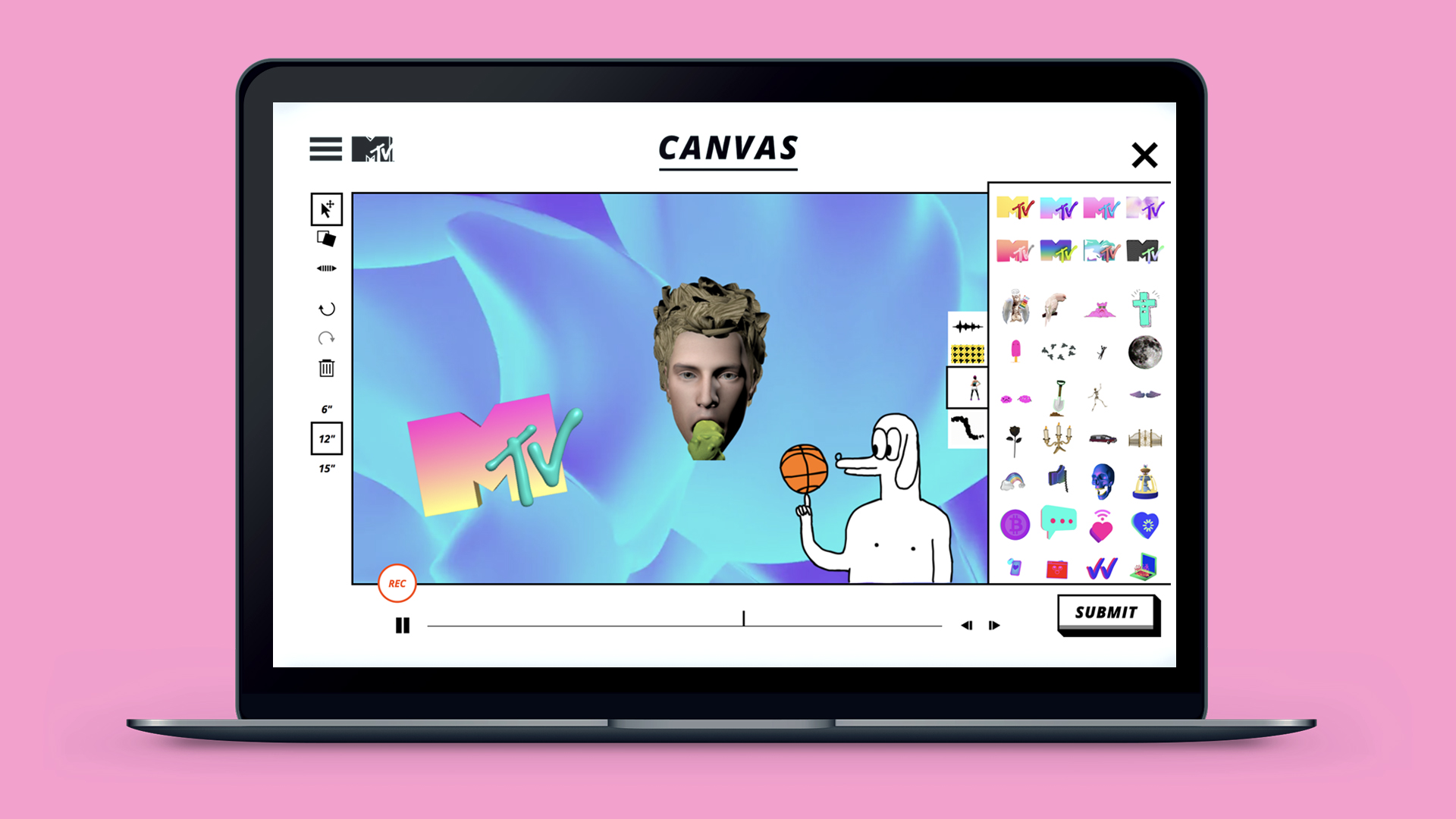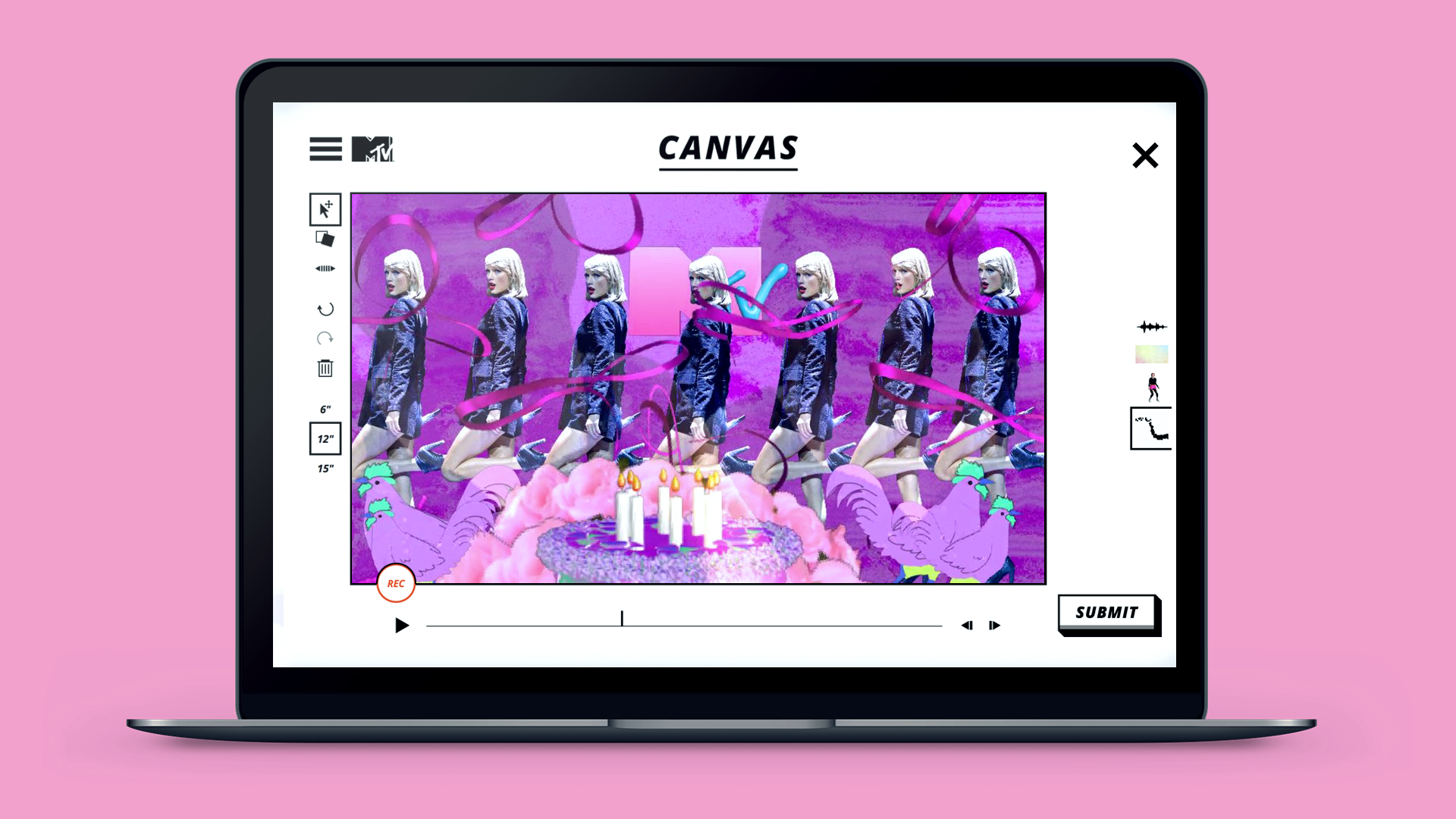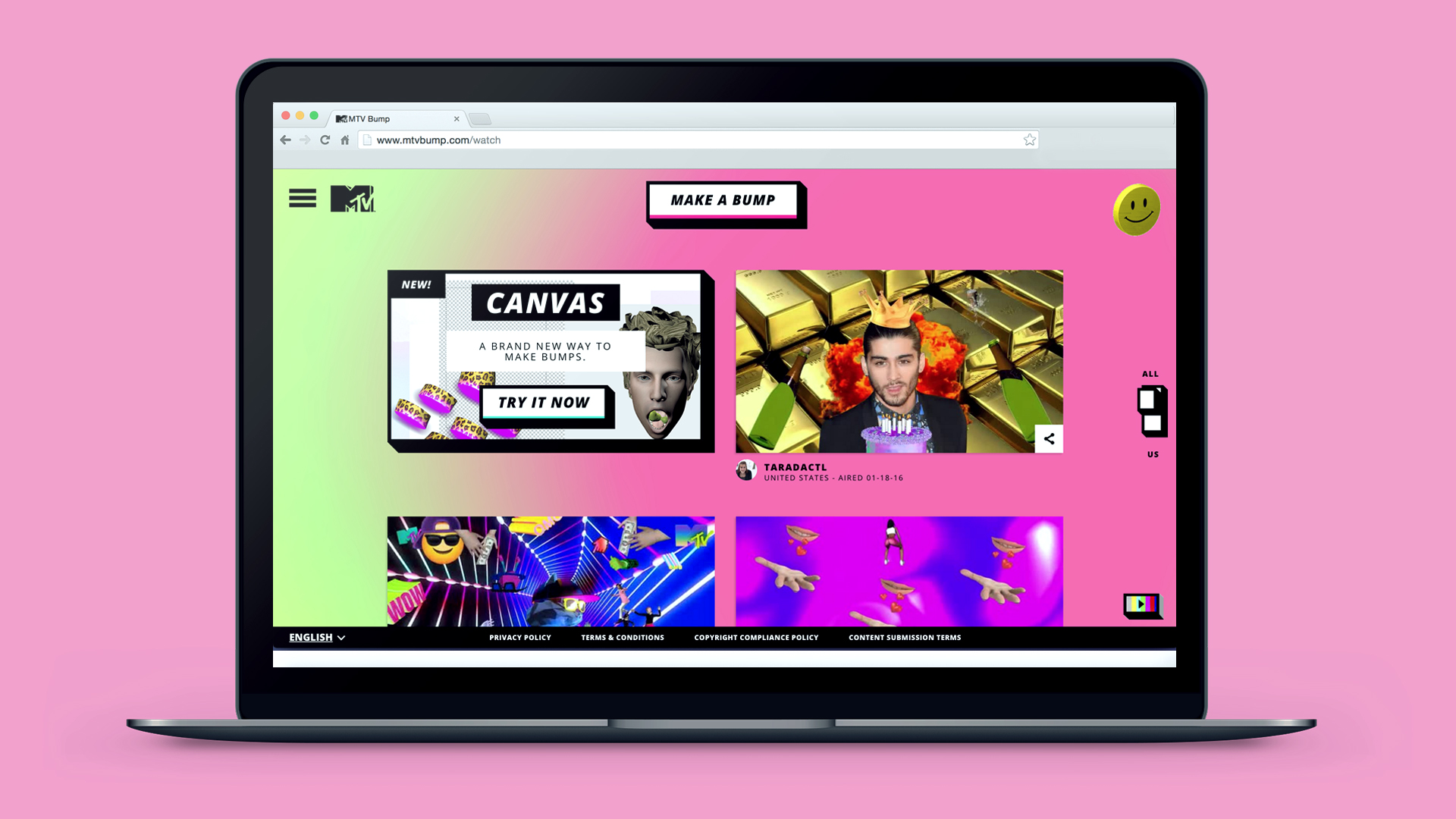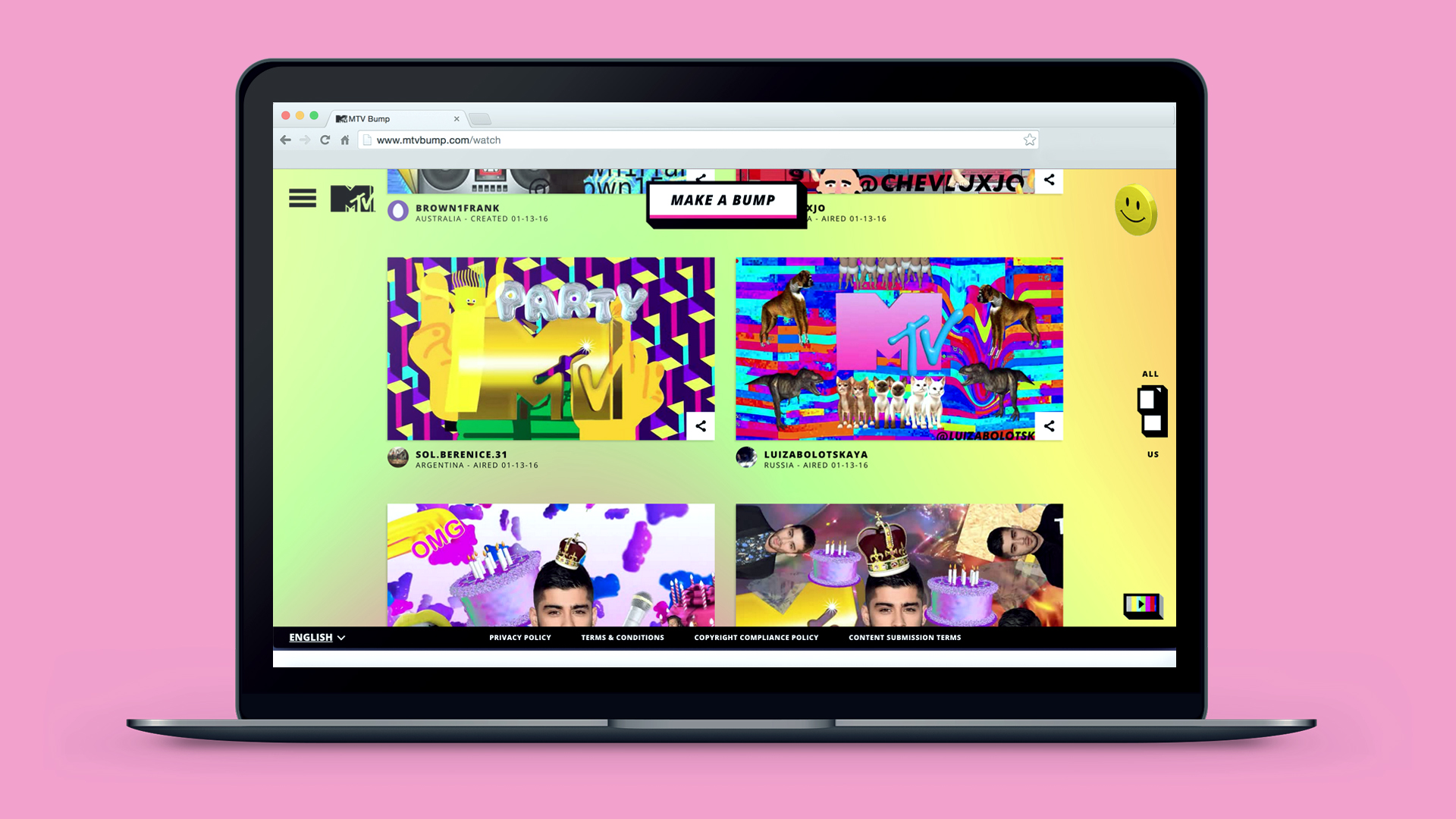 The creations submitted were sent to a Content Management System, and then the best ones were put on air instantly, with the user info, so everyone could enjoy their 15 seconds of fame.
Month after month, this library was updated with a variety of new assets related to different themes, celebrities, shows, live events, and special dates.
MTV Canvas was not only a creative initiative but also a powerful tool of content promotion; giving the audience the control of the channel in order to create their own interpretation of the brand.
CREDITS
MTV WCS
VP Creative: Sean Saylor – VP Marketing: Tanya Leedekerken – Creative Director: Nacho Gil – Creative Lead: Maxi Borrego – Director Digital Marketing Strategy: Mikael Fröberg  – Campaign Creative Team: Dardo Perez Cespedes, Emiliano Cortez – Production & Operation Director: Josefina Marfil – Lead Producer: Delfina Chiesa
Production Company: To.Be, B-reel.