Every generation deserves its own Mtv.
In 2018, we were set to design a holistic brand experience that aligns all of MTV's international properties with a modern look for on-air, digital, and social platforms.
Working alongside the multi-awarded design studio Trollbäck, we developed a flexible system to unify the brand's digital presence and guide MTV's internal teams in creating expressive, future-proof visuals in every region.
The rebrand was rolled out across the whole of MTV International including promotional content, social media, and VoD across mobile, big screen and desktop. And every aspect of the brand has been refined to create a digital-first user experience.
Brand Language
We looked to MTV's iconic logo to inform brand language and unify the experience.
The simplified mark delivers a strategic device that activates key pieces of messaging, while a flexible type system provides a visual hierarchy for all existing sub-brands and future partnerships. Robust style guides and toolkits establish design parameters that lend structure to MTV, prioritizing efficiency and consistency in content generation.
The cursor is one of our core design elements. This device establishes a distinct graphic framework for all MTV brand properties. It is derived from the counter space of the MTV "M" and it is used to activate animation and direct attention to key pieces of messaging.
On-Air. Social. This element never shuts up. The Speech Bubble is a call to action: it is used to drive conversation across platform with #hashtags, @usernames, and convo topics. It is a box attached to a cursor that contains type. Both elements, the Cursor and Speech Bubble, are derived from the logo and help us engage our audience.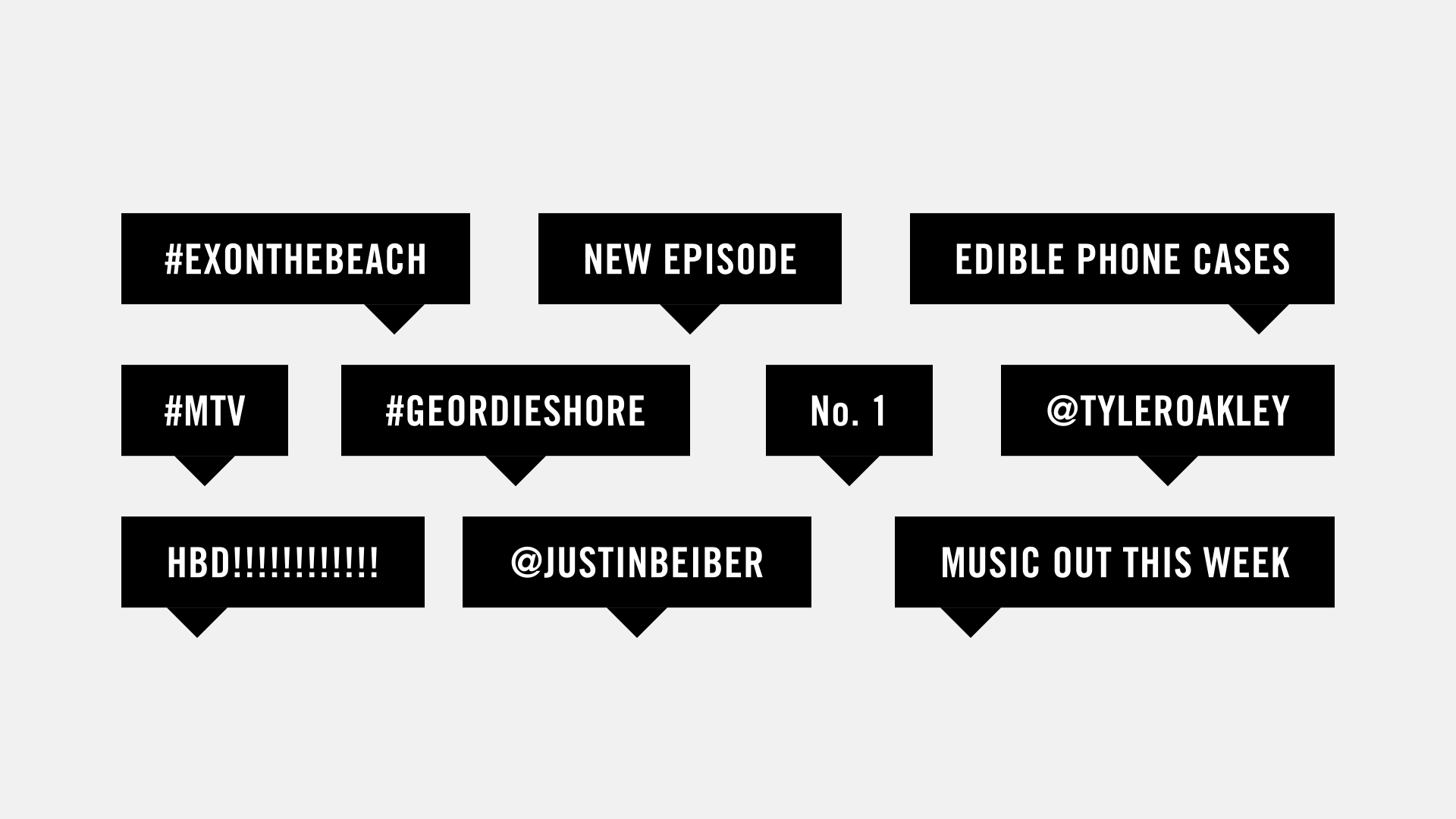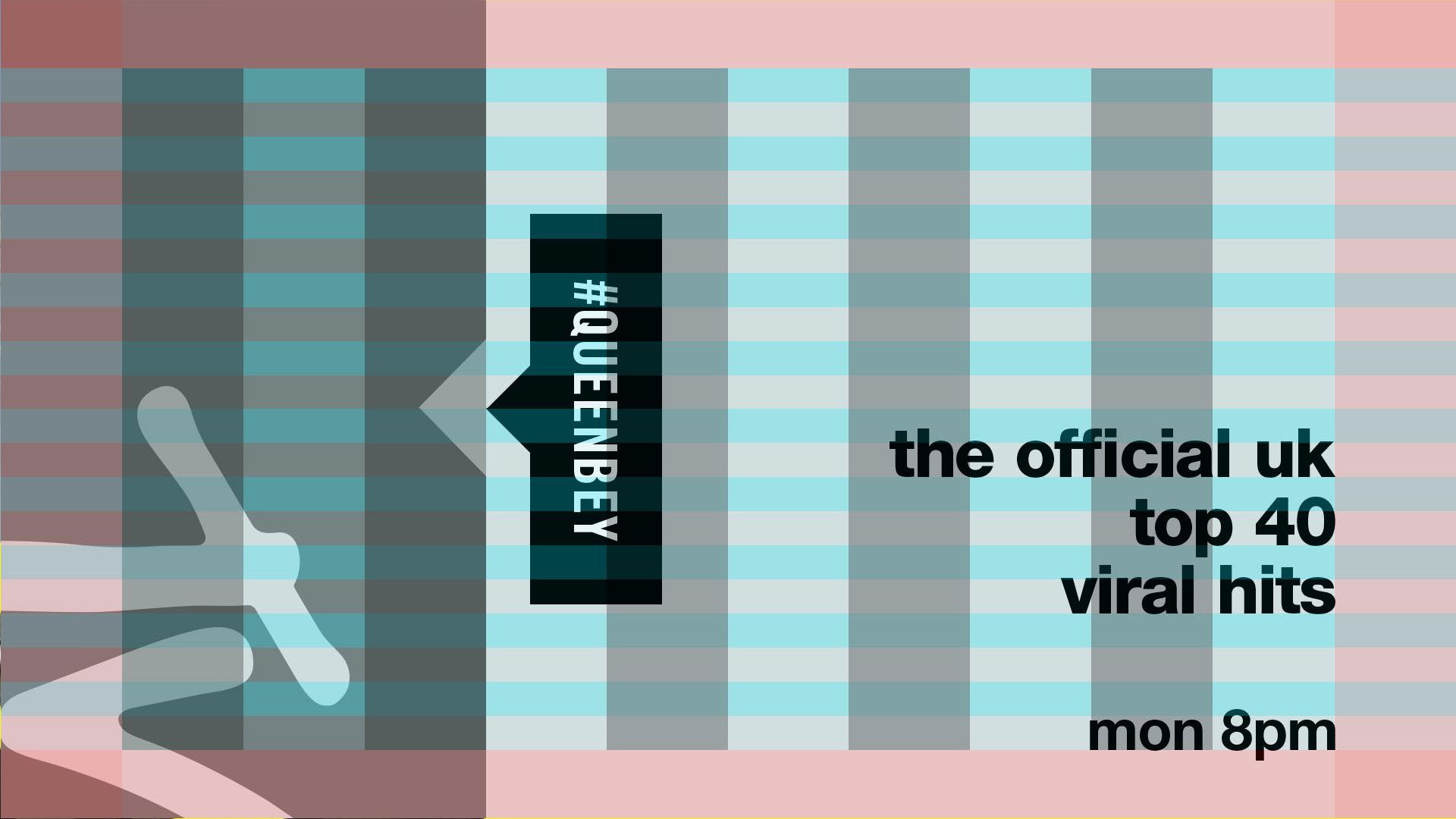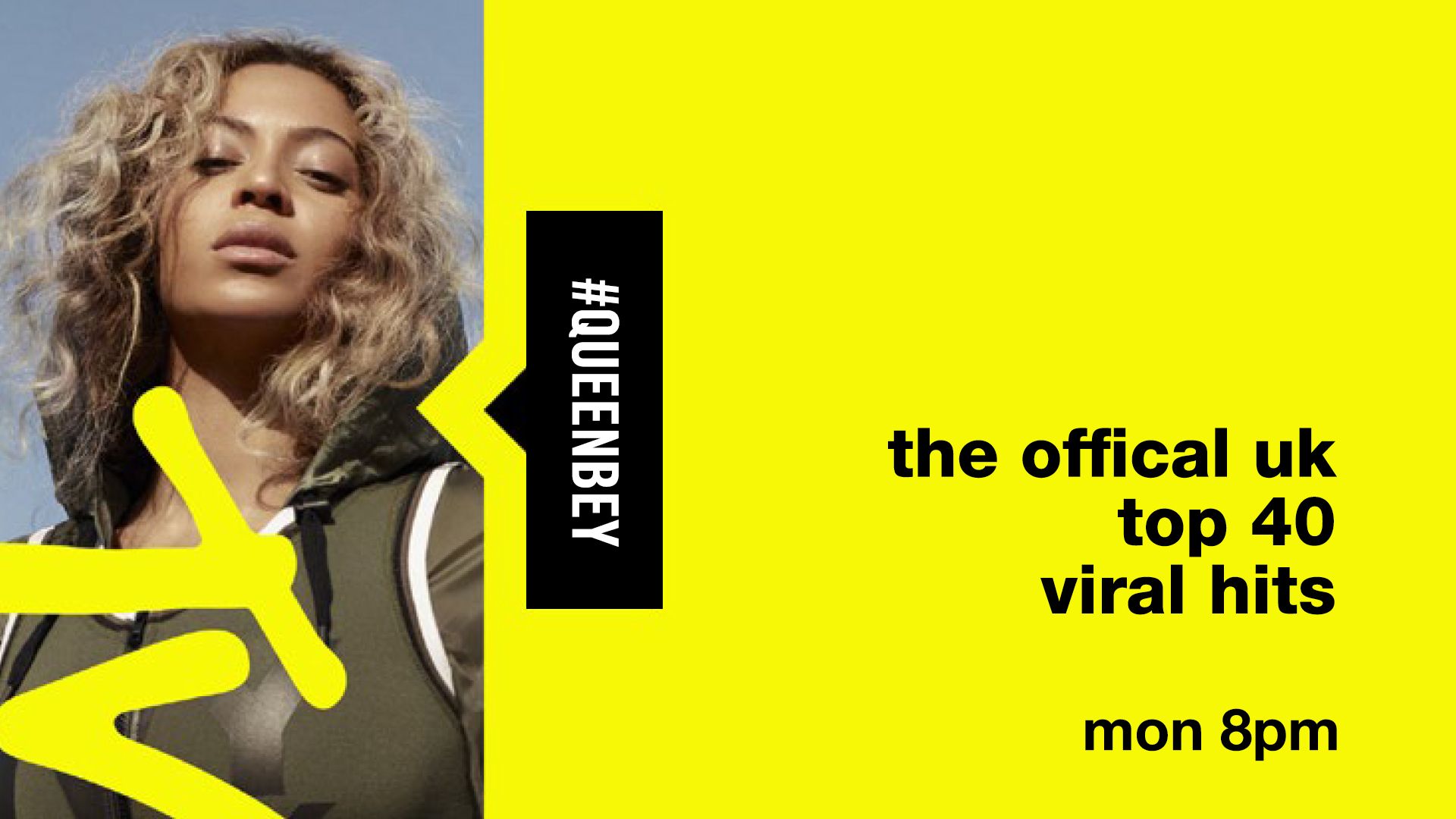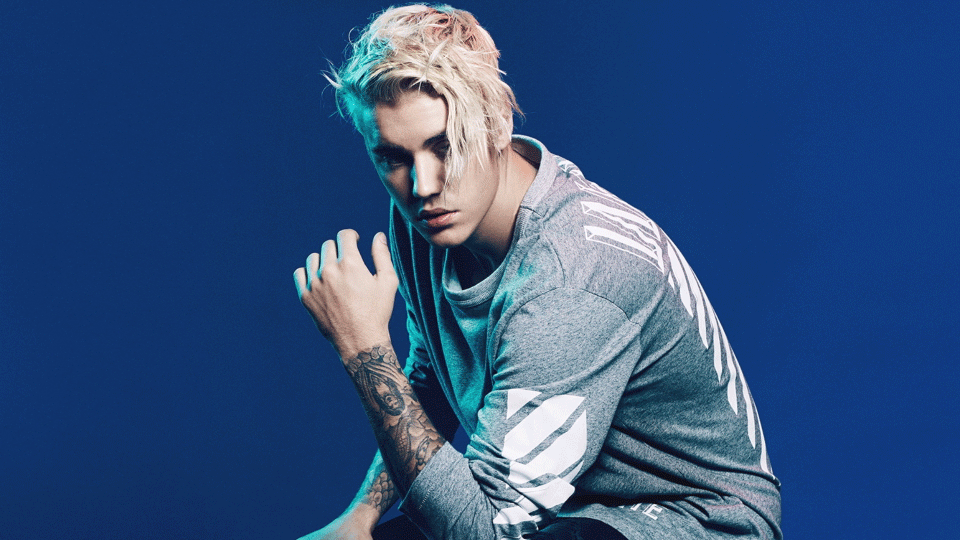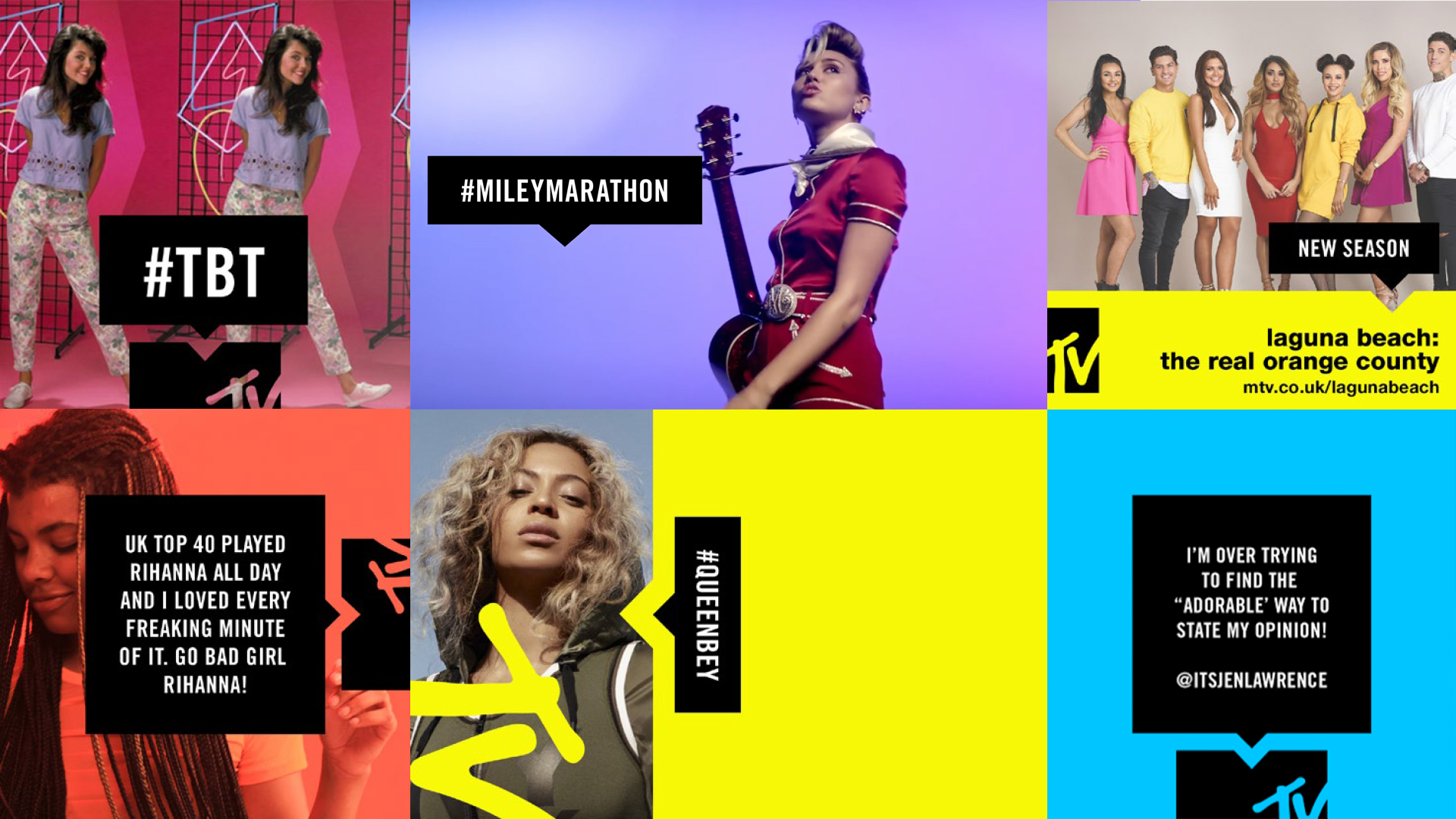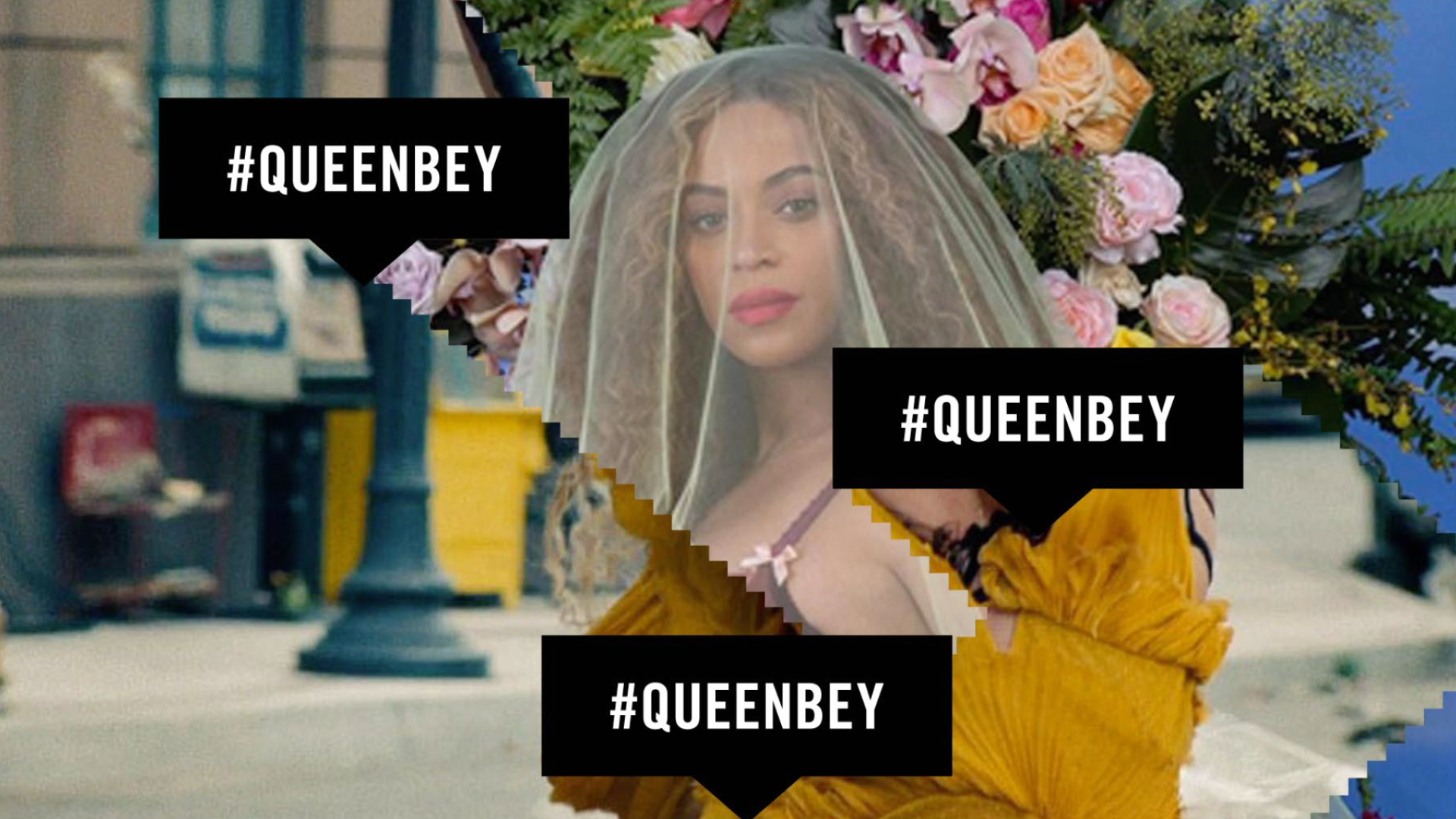 Screen Architecture
Our design system creates consistency across every screen for every platform.
The graphic language speaks in a digital vernacular, with a clean, flat, and modern sensibility that amplifies MTV's brand voice and maximizes legibility for smaller screens. We also worked to future-proof all digital components of the brand including the re-skinning of multiple apps and websites. So no matter where you are, you know you're watching MTV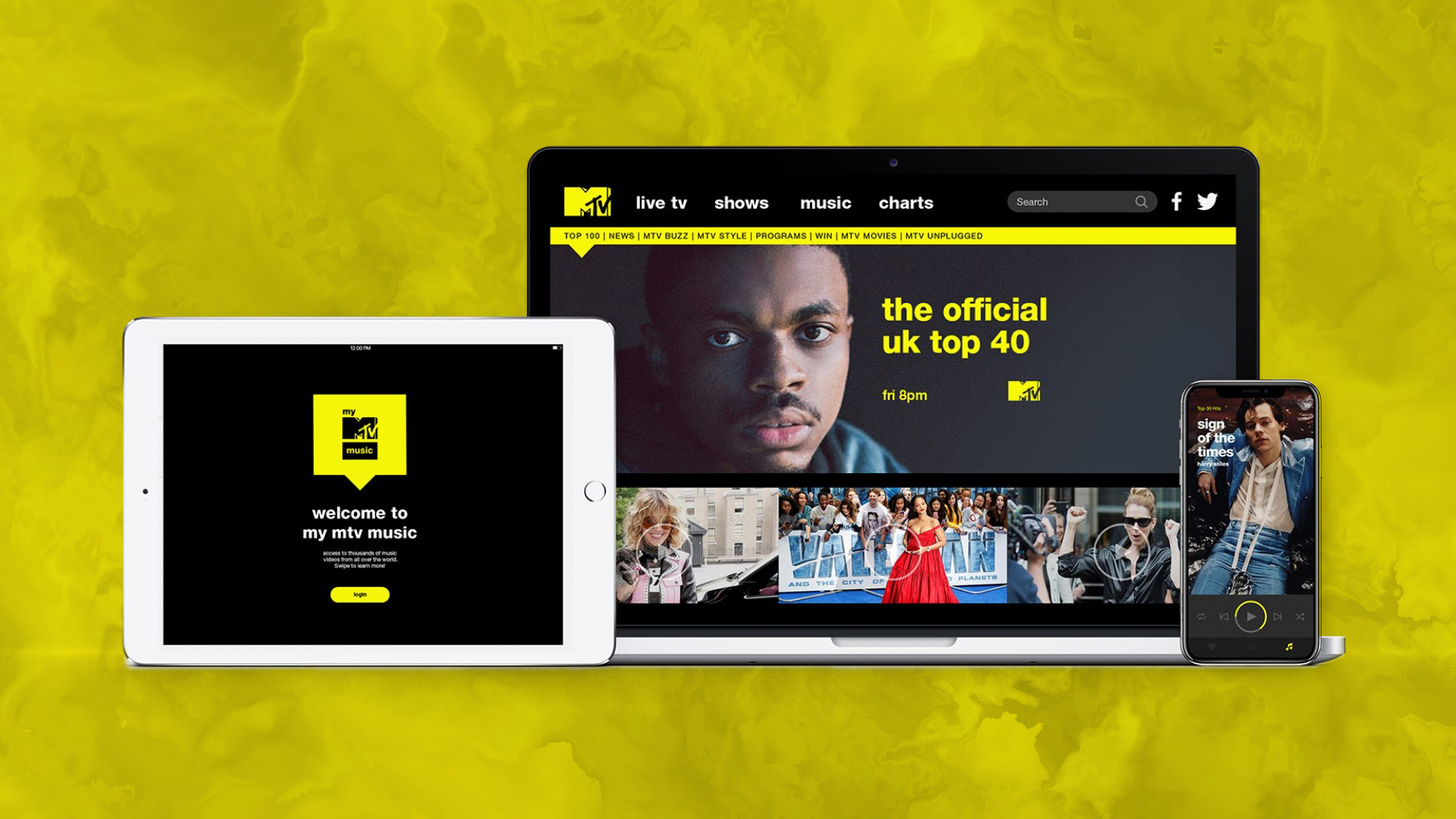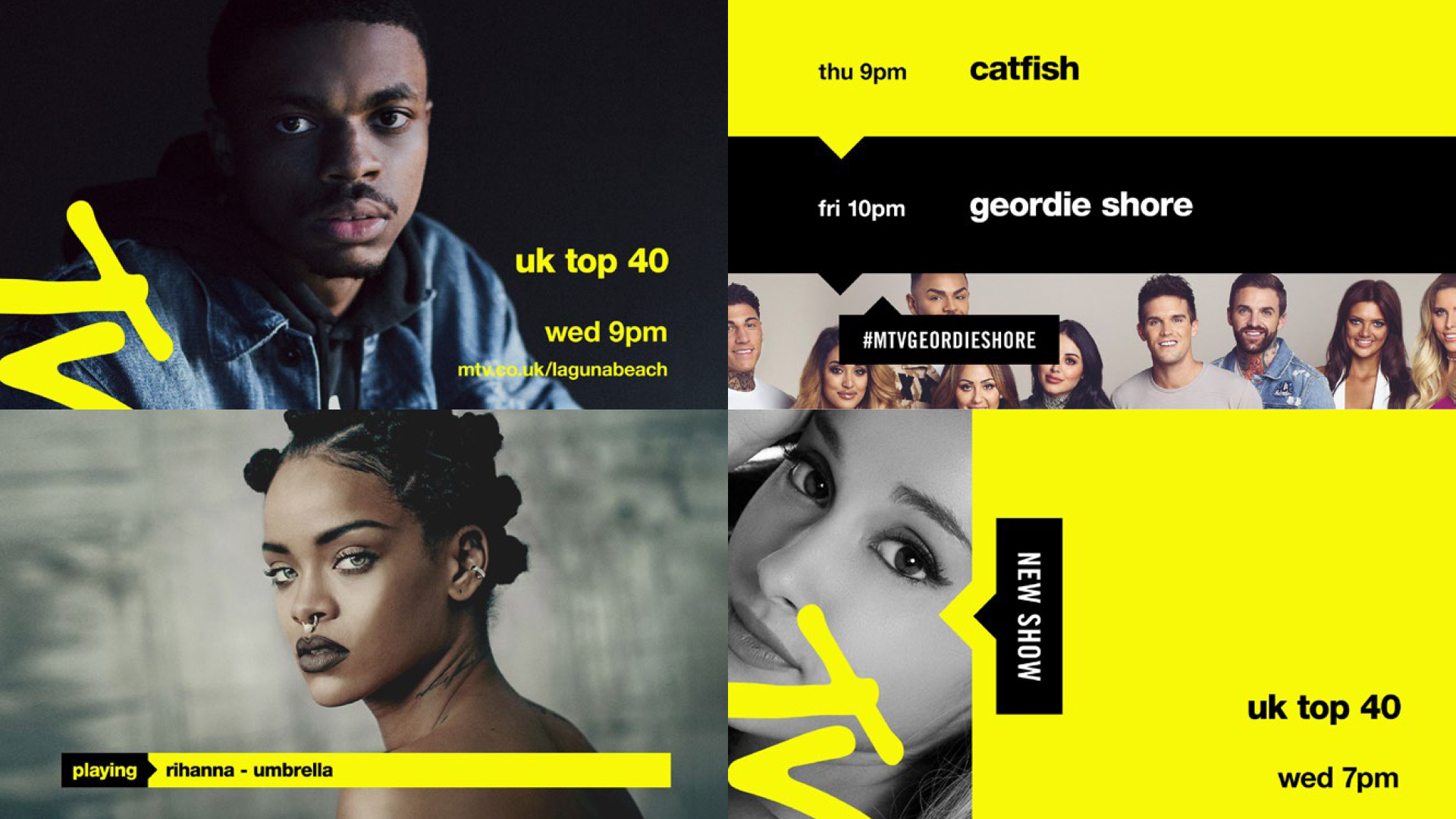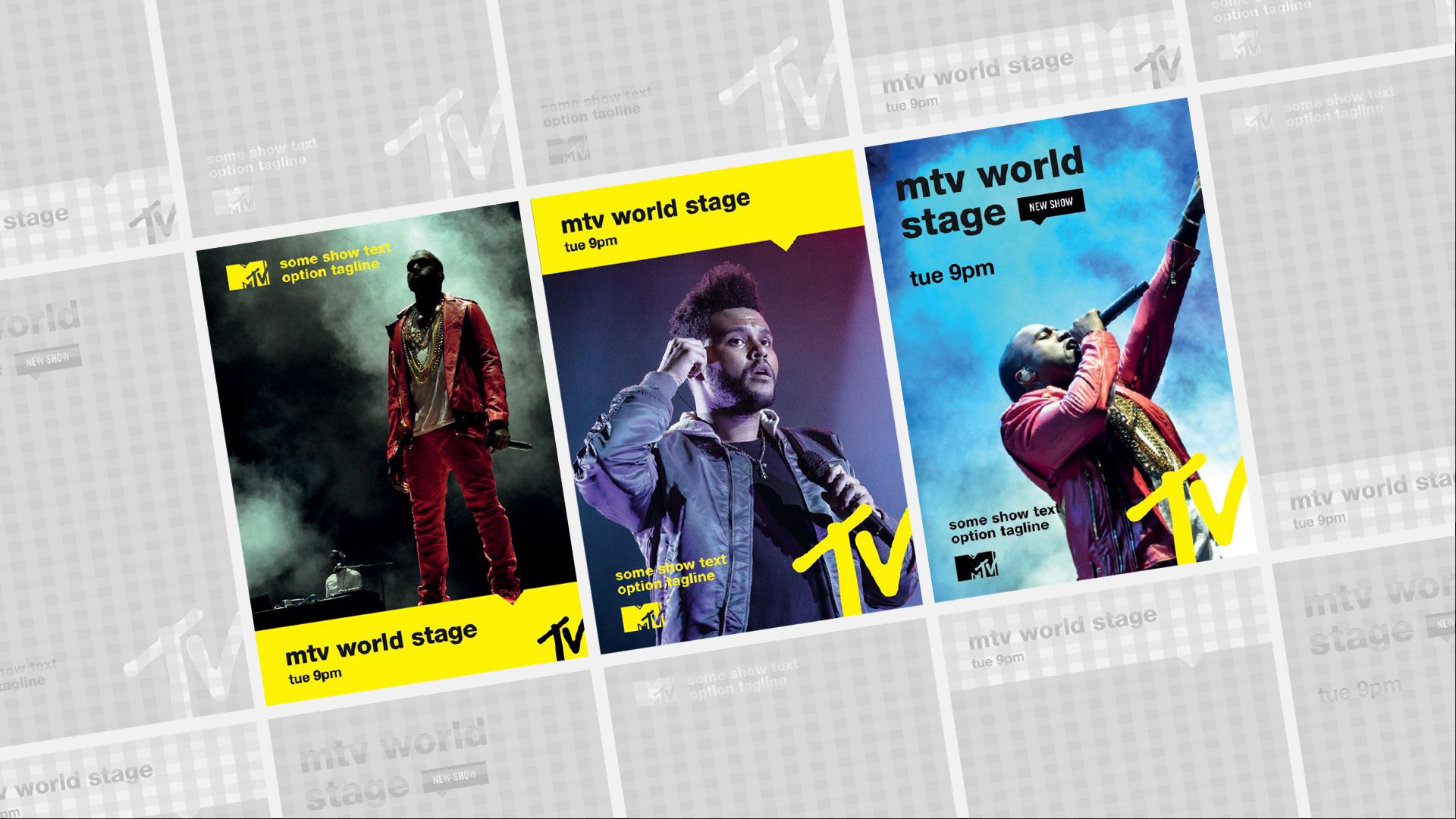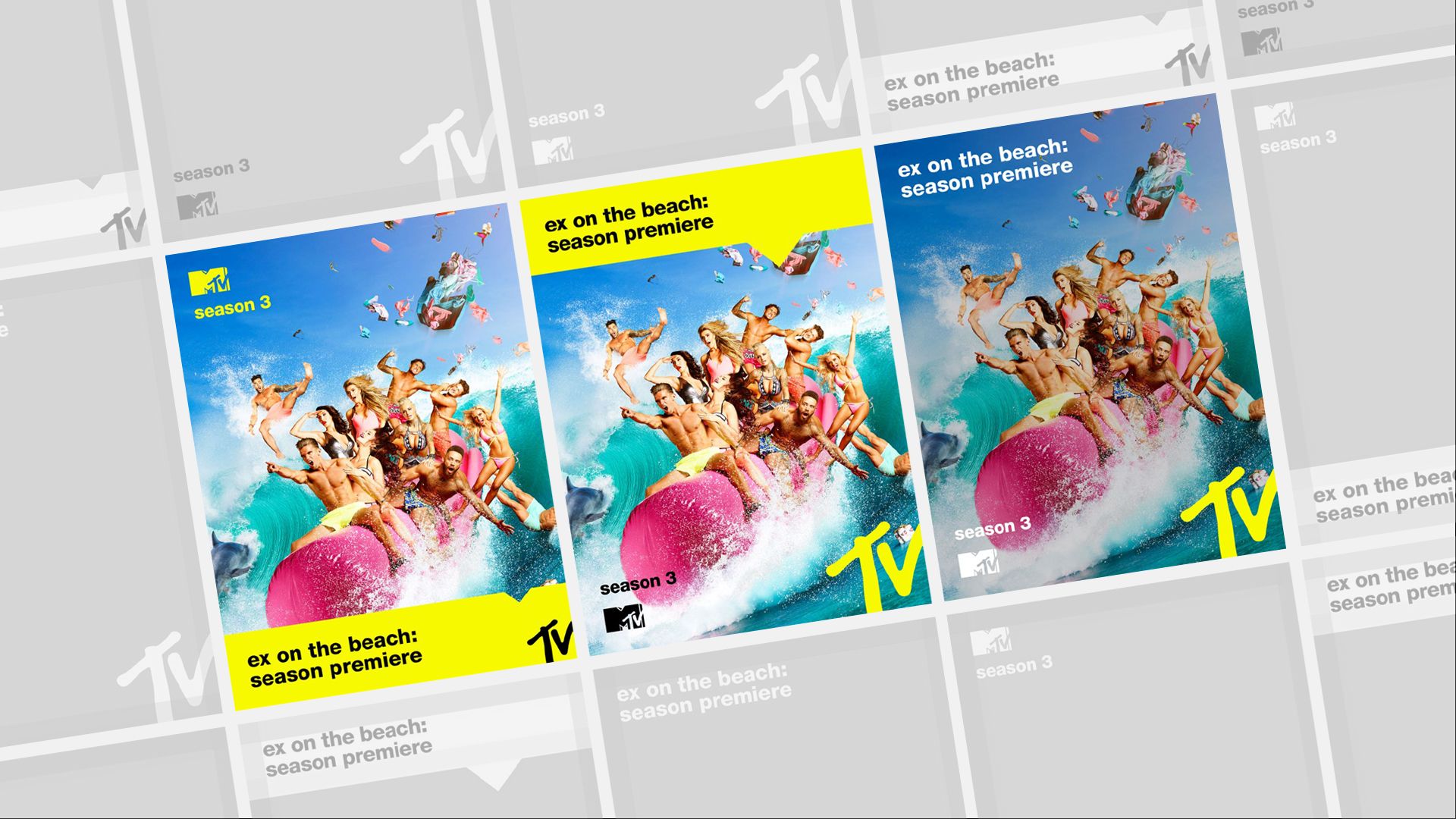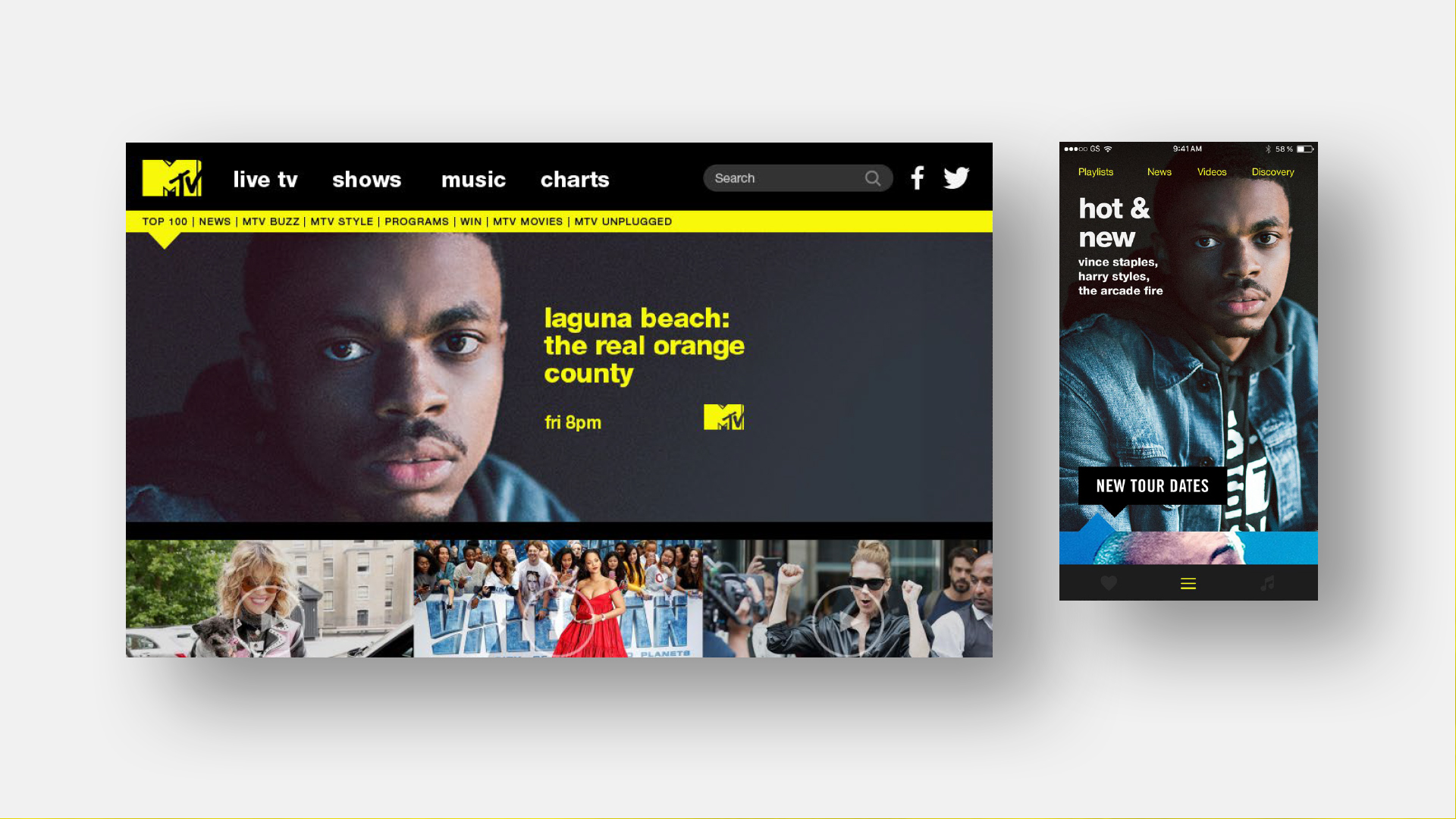 Social Channels
The visual system allowed to efficiently generate social content and to evolve the brand voice in order to keep the brand top-of-mind in the music and youth culture landscape. Templates adhered to the brand's on-air and digital grids, with clear delineations for promotional and editorial content using key art, skins, and speech bubbles.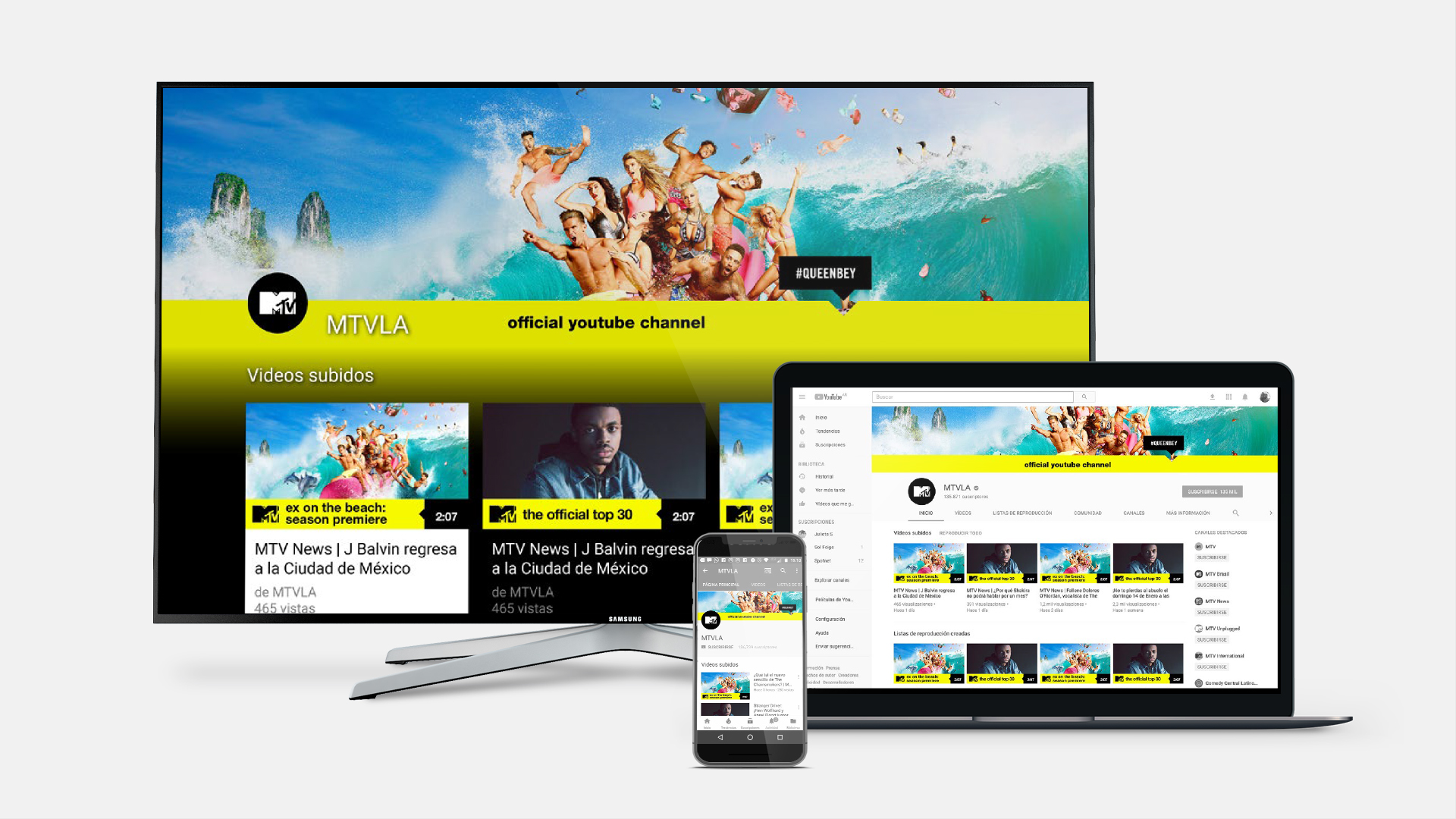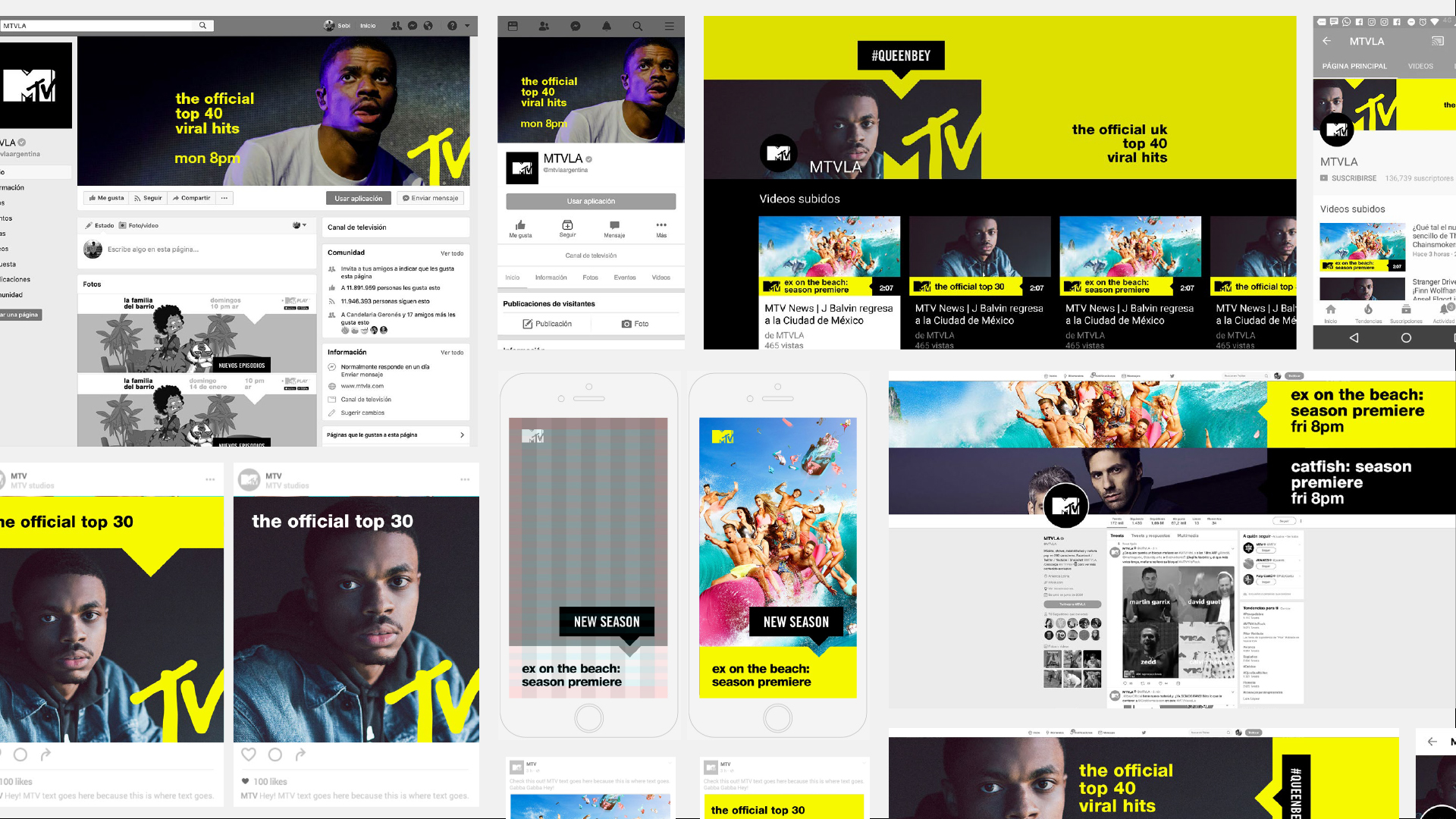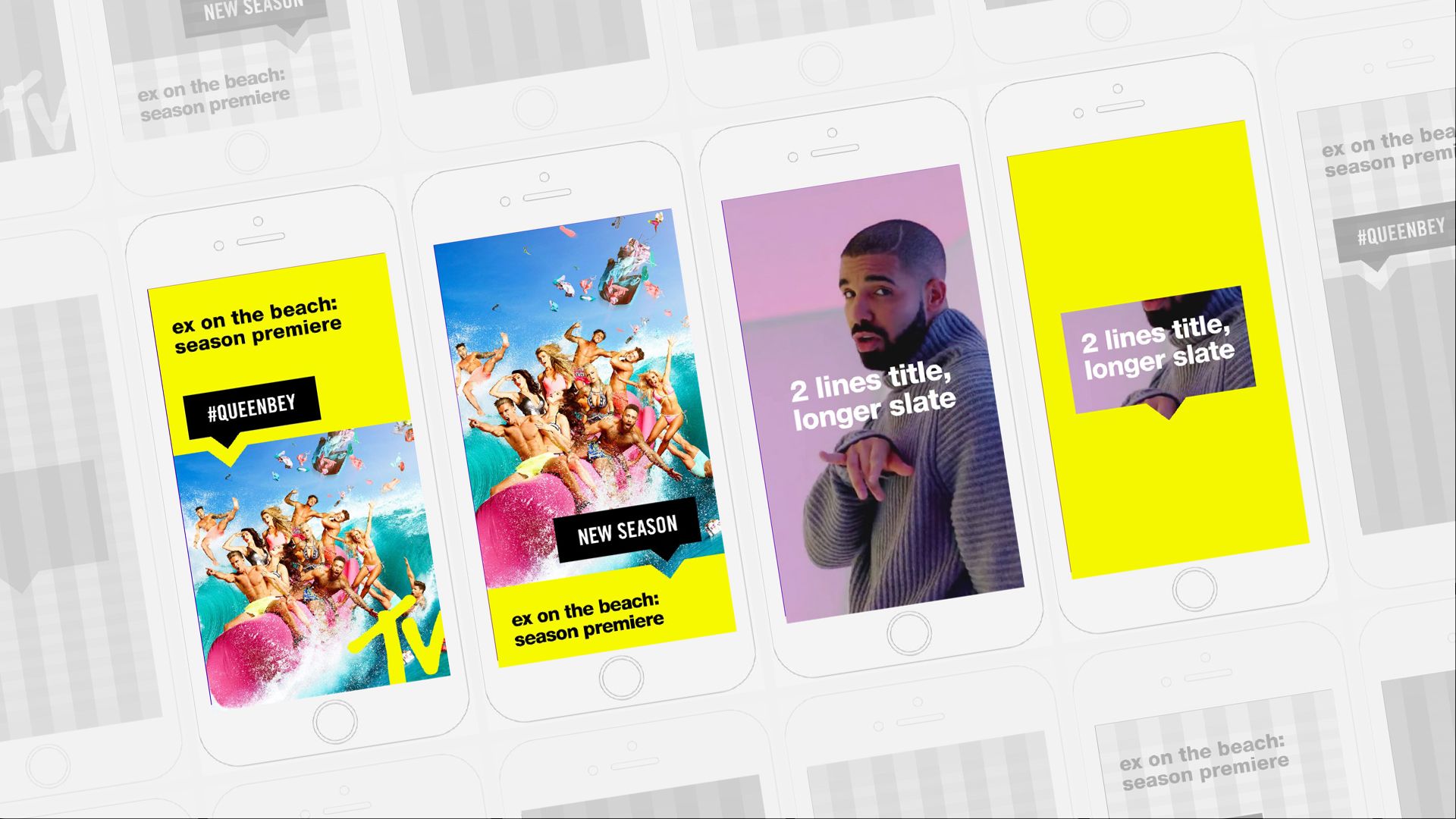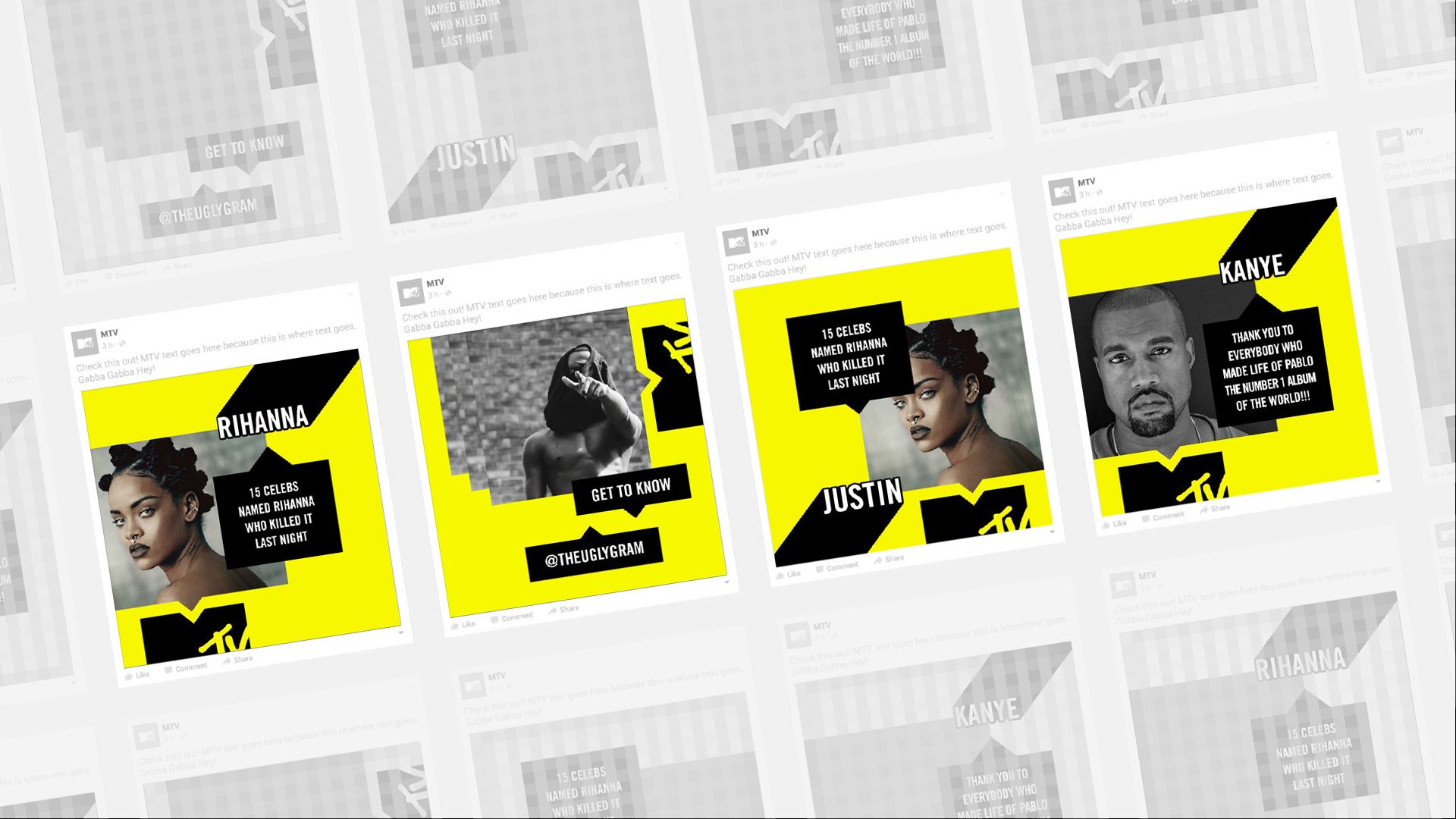 Impact
The bold identity system unified MTV across every platform, creating a cohesive brand for 370MM TV viewers and an even bigger digital audience spanning 45 countries and 13 languages.
CREDITS
VP Creative: Sean Saylor – Brand Creative Director: Maxi Borrego – Design Lead: Charlx Alemañy – Operations & Production Director: Delfina Chiesa – Producer: Francisco Romairone.
Production Company: Trollbäck+Company – Creative Director: Rosie Garschina – Senior Producer: Betsy Jones.
Additional GFX: The Negra Studio.