MTV flankers channels are music-themed channels that broadcast around our international markets complementing MTV main. Each one focuses on a specific genre or style, giving our audience a wider variety of music options. Historically, these channels were refreshed every 6 years.
In 2016, we were faced with the challenge of rebranding them all at once and finding a conceptual and visual thread that connected and aligned all the seven channels with the same spirit and values than MTV Main.
Each flanker channel must also have it's own look & feel, consistent with its concept. Something unique and identifiable that would, above all, entertain our audience.
The structure
In order to keep consistency, we developed a graphics system for the rebrand based on "Wireframe + Skin". This conceptual and modular design approach dictated how we composed and arranged graphic content to interact. Given the scope of the project, this ensured a better development in terms of production, design and implementation; and gave MTV the flexibility of updating the look and feel and the near future.
Assets included IDs, bumpers, key art, on-screen graphics, end boards, background animations, invaders (loopable animated elements), 3D logos (on-air and online), container boxes and crawls for each Flanker Channel.
Working in collaboration with the Los Angeles-based Studio Laundry, we developed the visual concept that fit in the previously developed frameworks.
The visual concept
We pictured MTV as a virtual reality planet where each sub-channel is a genre-specific continent — inhabited by party animals. A perfect visual metaphor for the diverse music genres and fans of the world; different in their influence and location, but the same in their fandom and the human spirit.
These party animals are 3D characters rendered to look graphic. Each one distantly references a real animal representing the music styles of the specific channel: an eel reflects the smoothness of electronic music like a glow stick, and a crab with a speaker-like shell is a nod to Jamaican dance-party vans. The creatures were designed to provide a lot of latitude across different moments in animation.
They unify the look of each flanker channel. They are illustrated in a way to feel of the same family as MTV1 and each other visually too.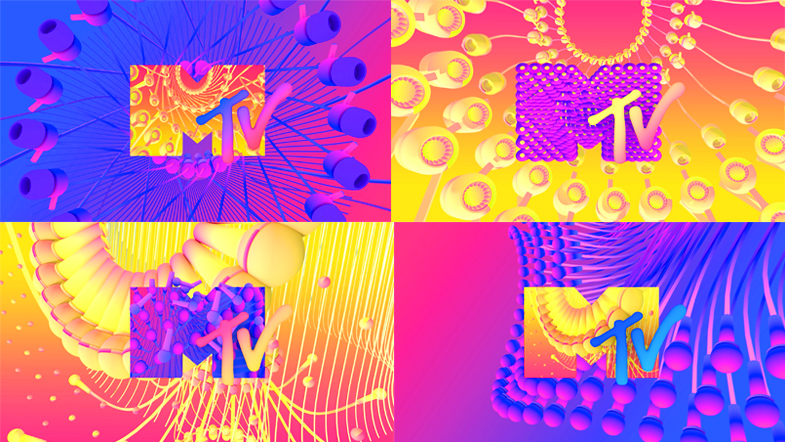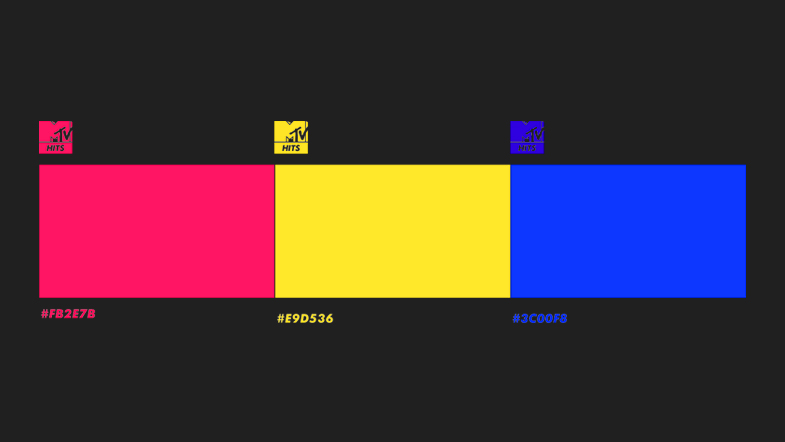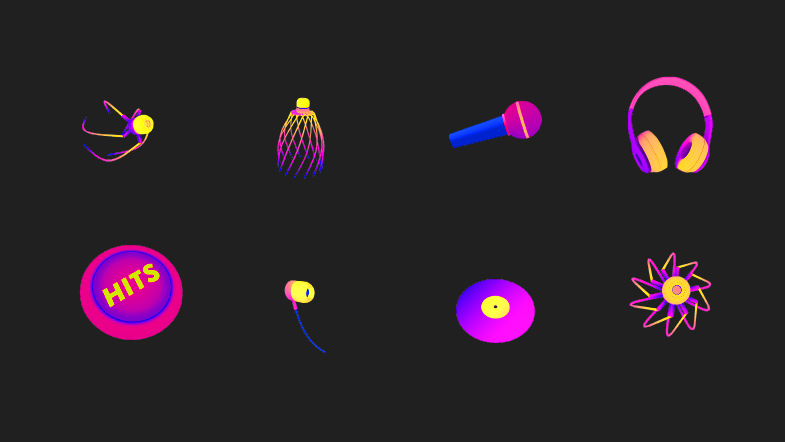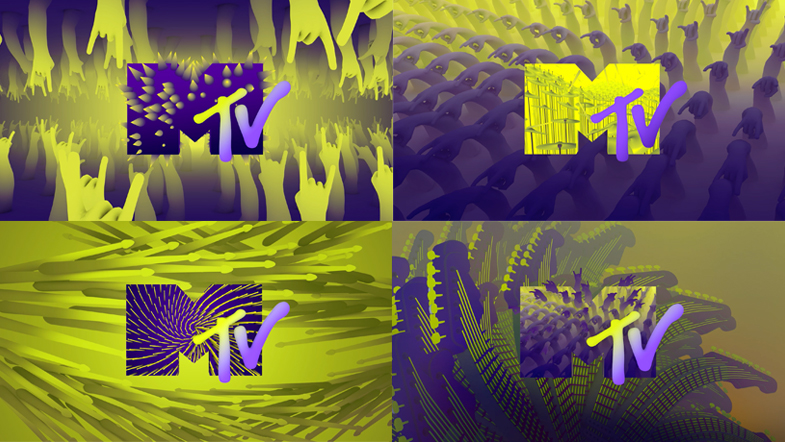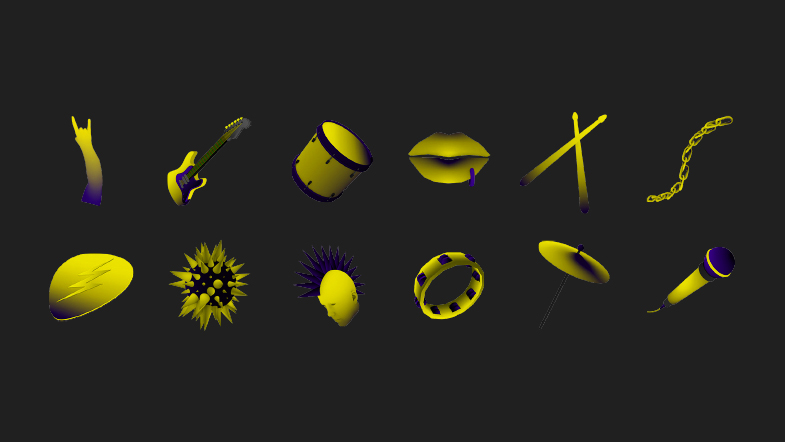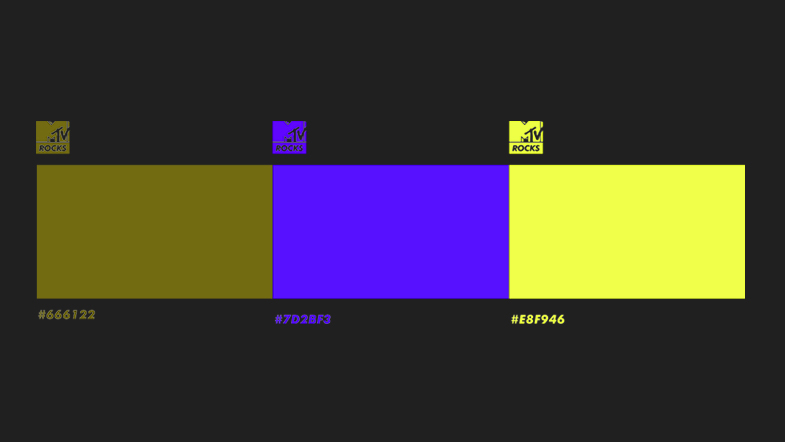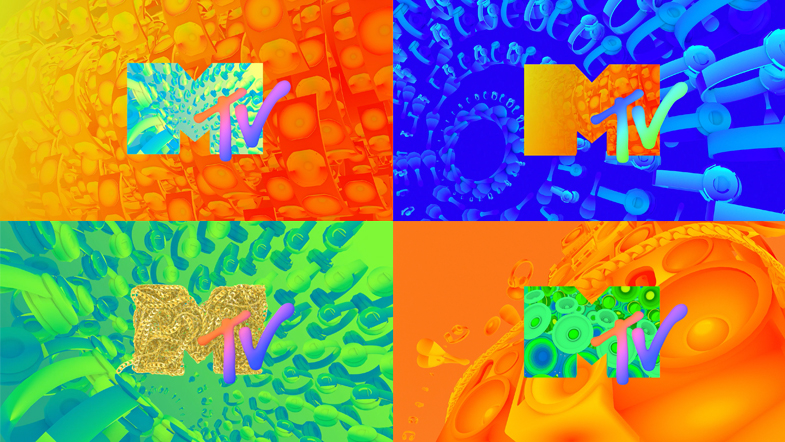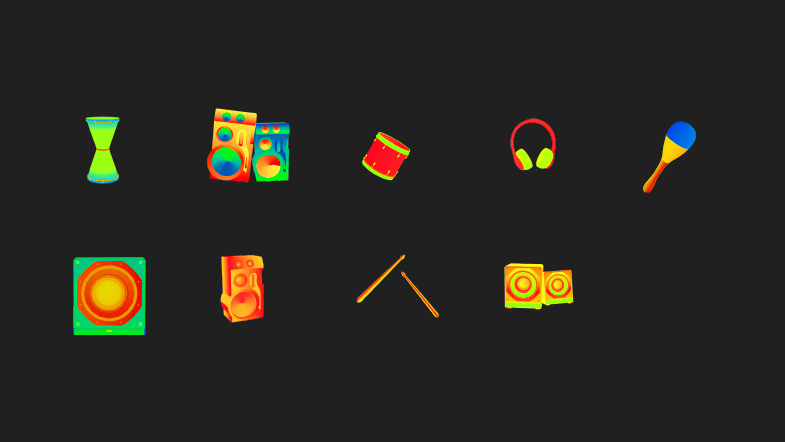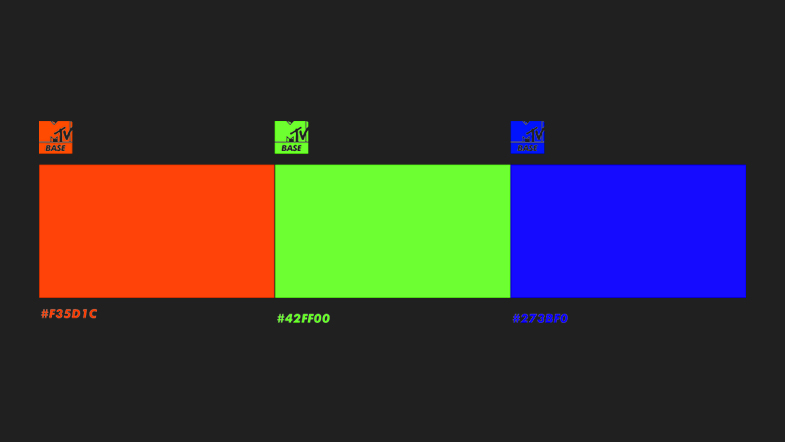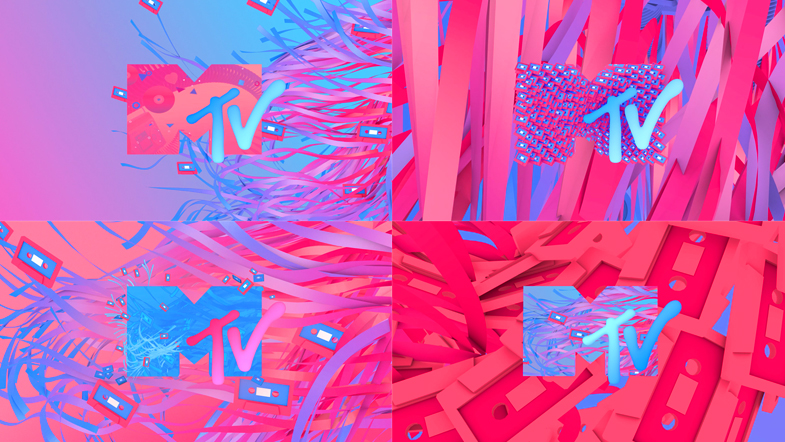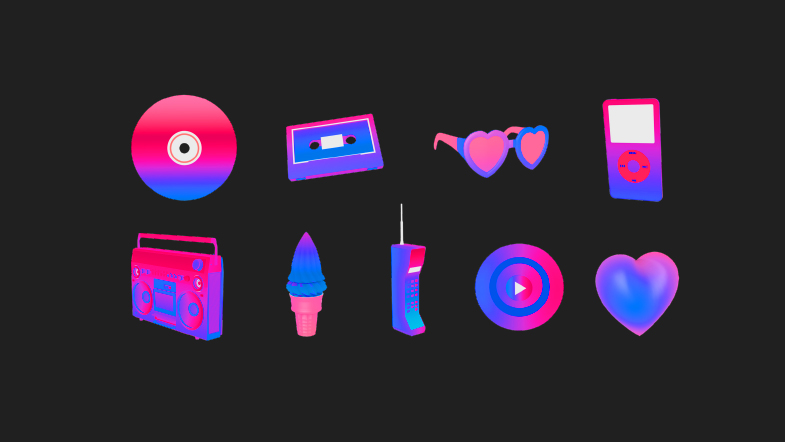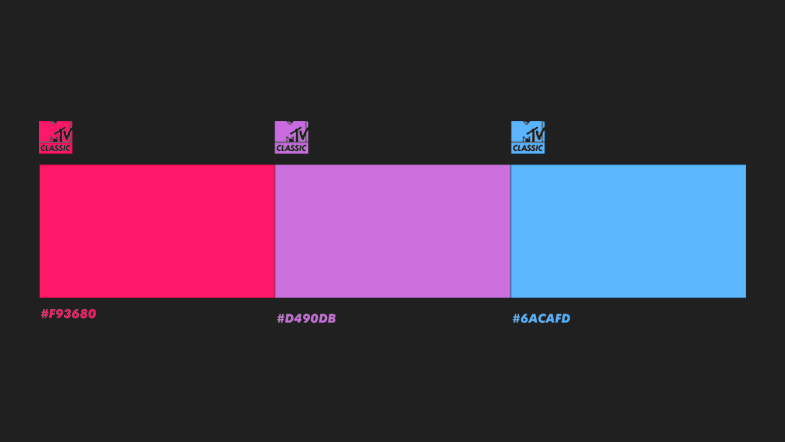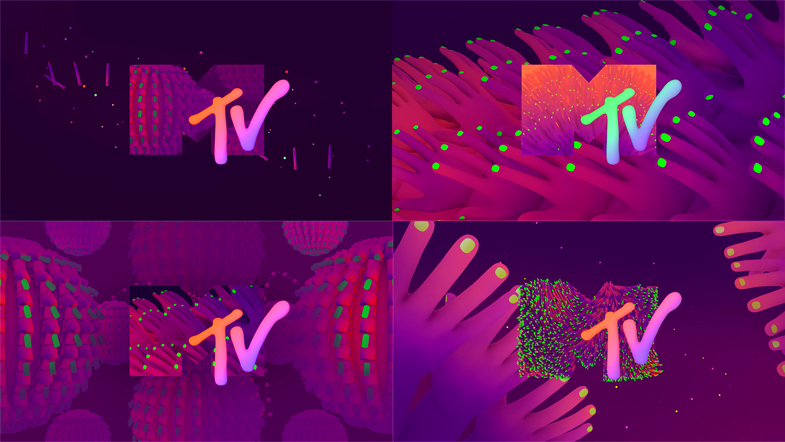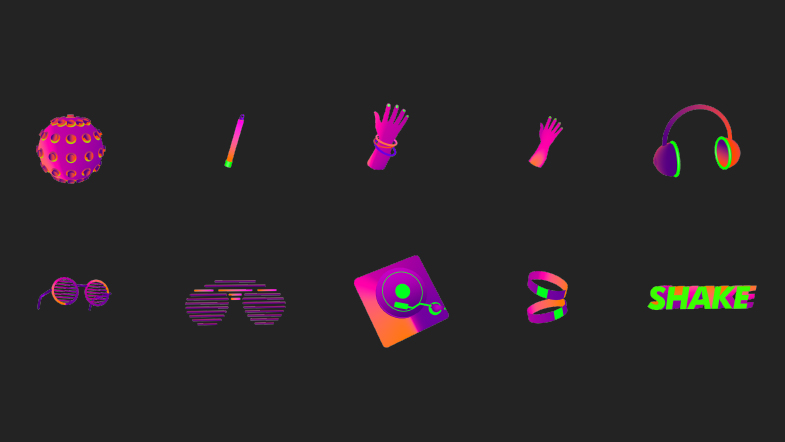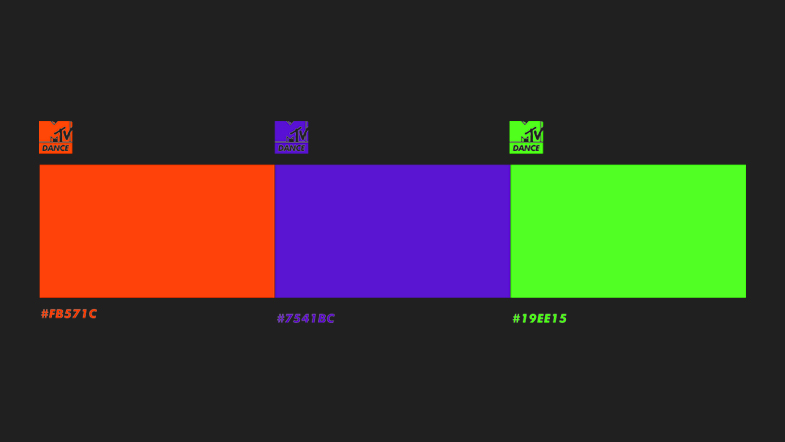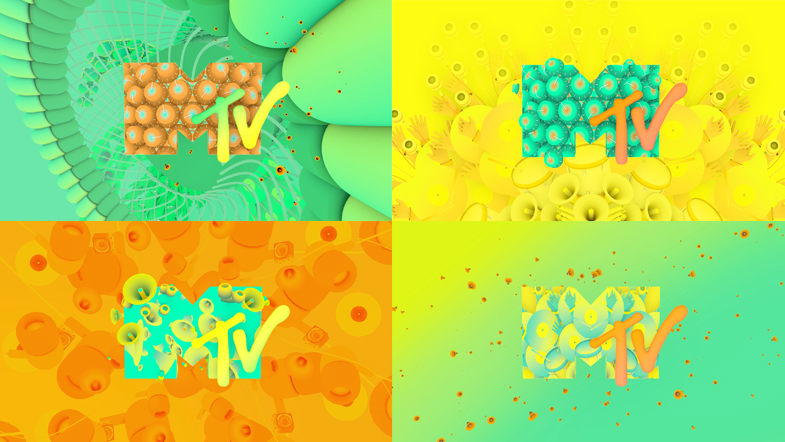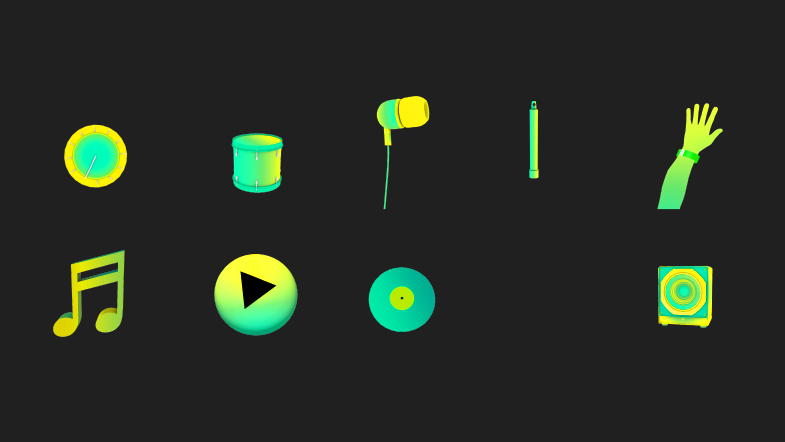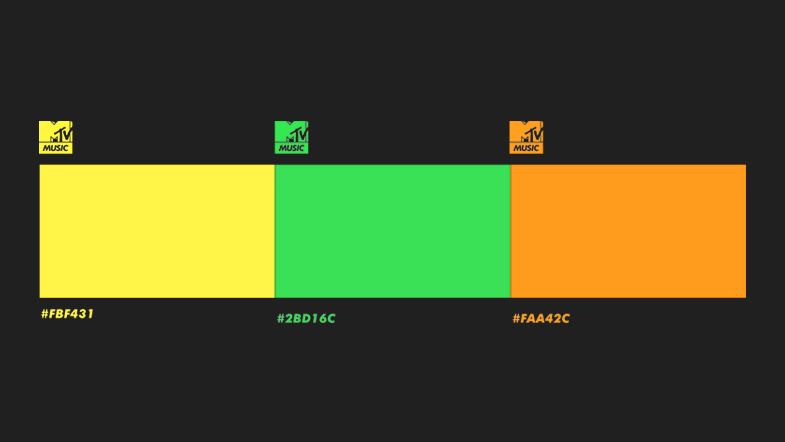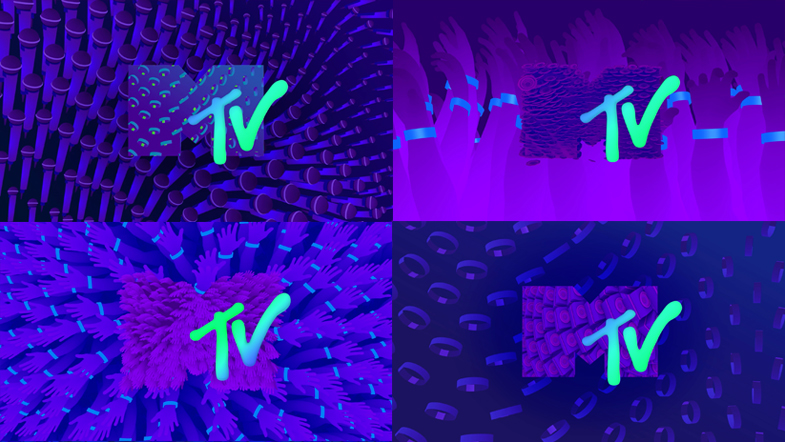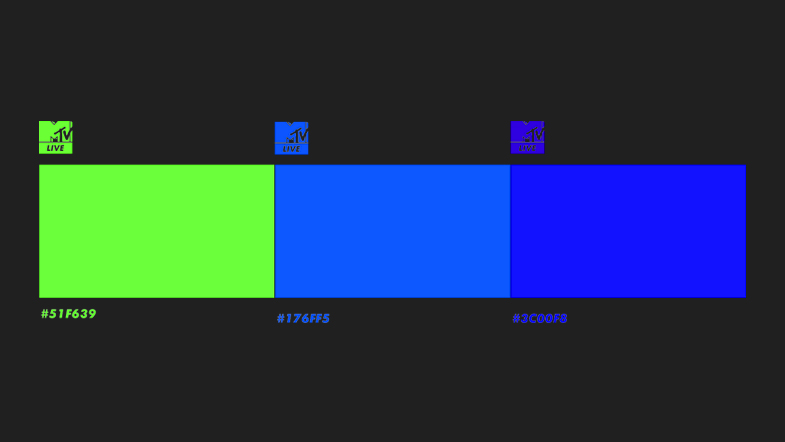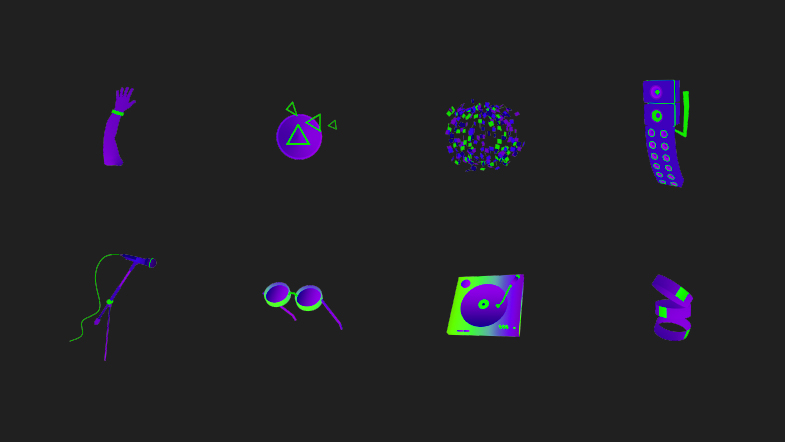 The Assets
The new branding package, which includes more than 300 assets, including idents, bumpers, key art, on-screen graphics, endboards, background animations, invaders (loopable animated elements), 3D logos, container boxes and crawls for each flanker channel, is nothing short of extensive. Unifying it all is a design language that is uniquely tailored to suit each channel's theme, yet fits within the larger brand ecosystem of the MTV family of channels.
The style guide with templates ensured that any future MTV teams can easily use the visual assets consistently, but with enough flexibility to avoid repetition.
CREDITS
VP Creative: Sean Saylor – Brand Creative Director: Maxi Borrego – Operations & Production Director: Josefina Marfil – Design Lead: Charlx Alemañy – Producer: Delfina Chiesa
Design & VFX Company: Laundry Studio, Los Angeles.
Sound Design: Facundo Capece.